The History of Warren County, Ohio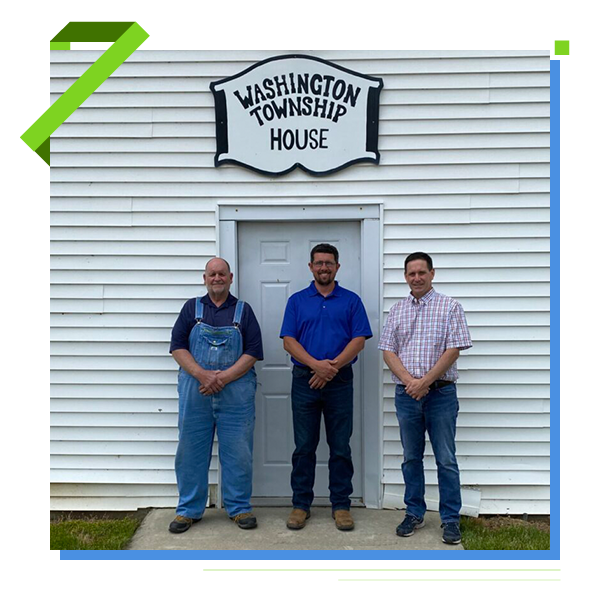 Ohio was the first state created from the Northwest Territory on February 19, 1803. Warren County was established by an act of the first General Assembly of the State of Ohio, passed March 24, 1803. It was one of the first 12 counties formed in the new State of Ohio from a portion of Hamilton County.
This was named for General Joseph Warren, a physician and Major General during the American Revolution. He lost his life at the Battle of Bunker Hill.
The Creation of Washington Township
In Ohio, the township predates our state government. As the Ohio Territory became populated, it was only natural that the township would become the basic unit of local government. The Warren County Commissioners created Washington Township on June 27, 1818.
Washington Township Trustee Minutes
The earliest record book of Washington Township Trustee Minutes is from 1838. A sample entry is noted here. It is archived in a climate-controlled environment at the Warren County Historical Society.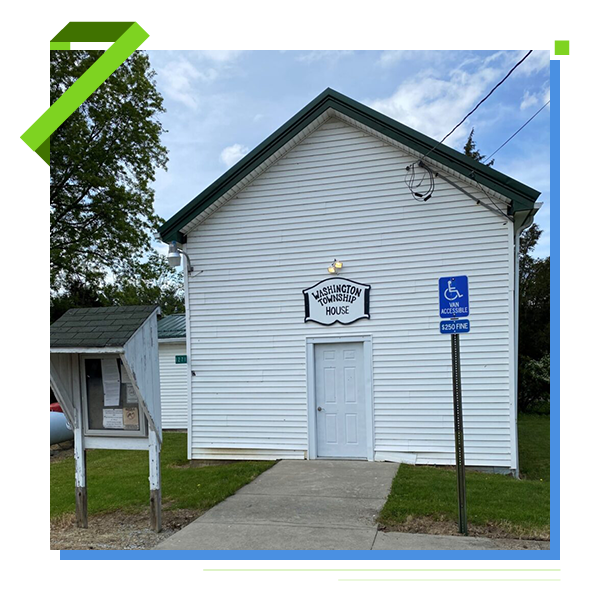 About the Washington Township
The Washington Township is located in eastern Warren County, Ohio. It comprises an area of 34.4 square miles. The township is the home of Fort Ancient, a prehistoric earthwork built by the Mound Builders 2,000 years ago.
Telephone service is provided through the Lebanon, Clarksville, Morrow, and Waynesville exchanges. 
The mail is delivered through the Clarksville, Lebanon, and Waynesville post offices.
Washington Township was named for President George Washington and shared its name with 42 other townships statewide. No other township name is so popular in Ohio. It was wholly within the Virginia Military District and was surveyed under the metes and bounds system.
The township is covered by 3 school districts: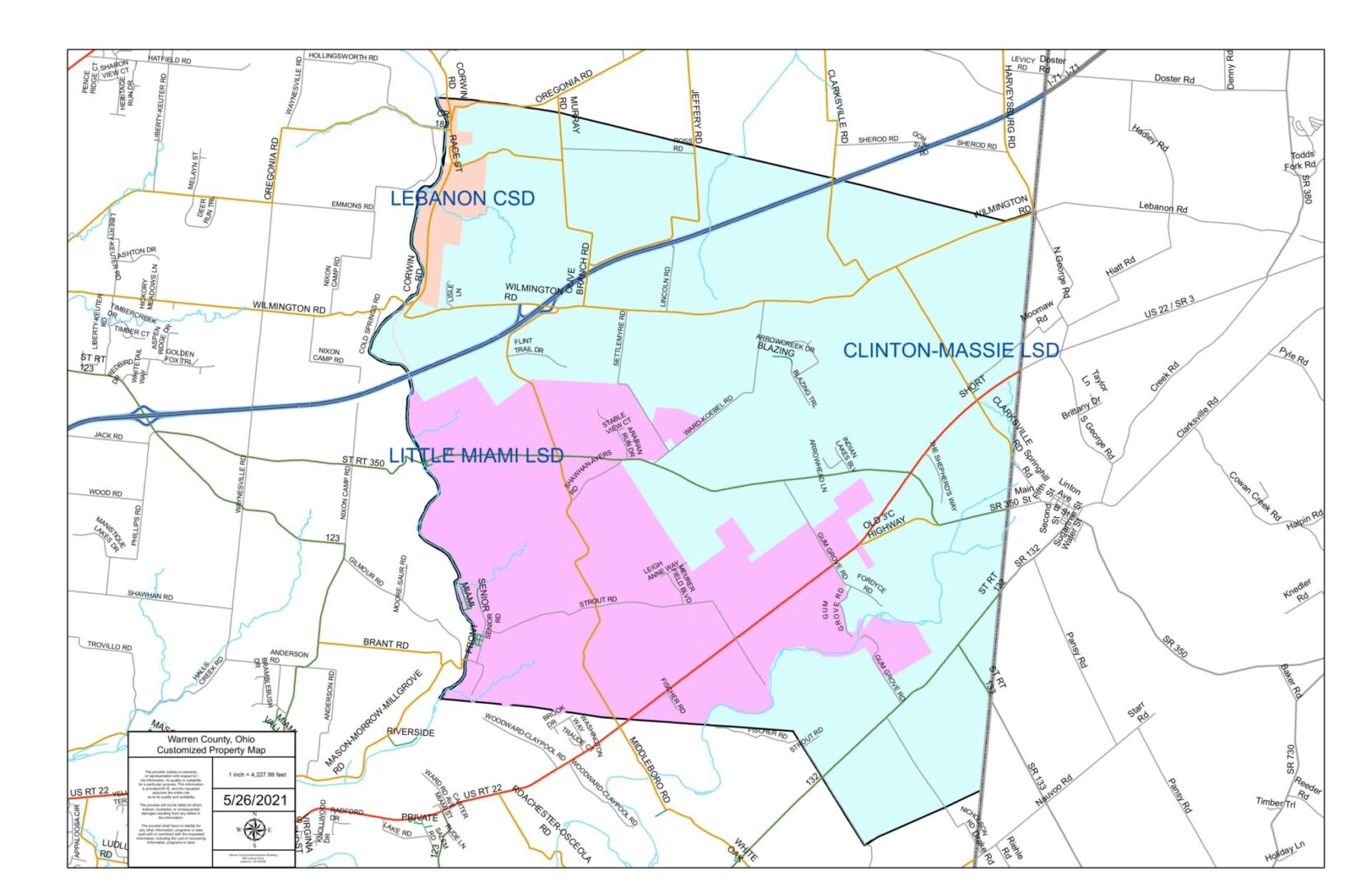 Fire or Emergency Medical Services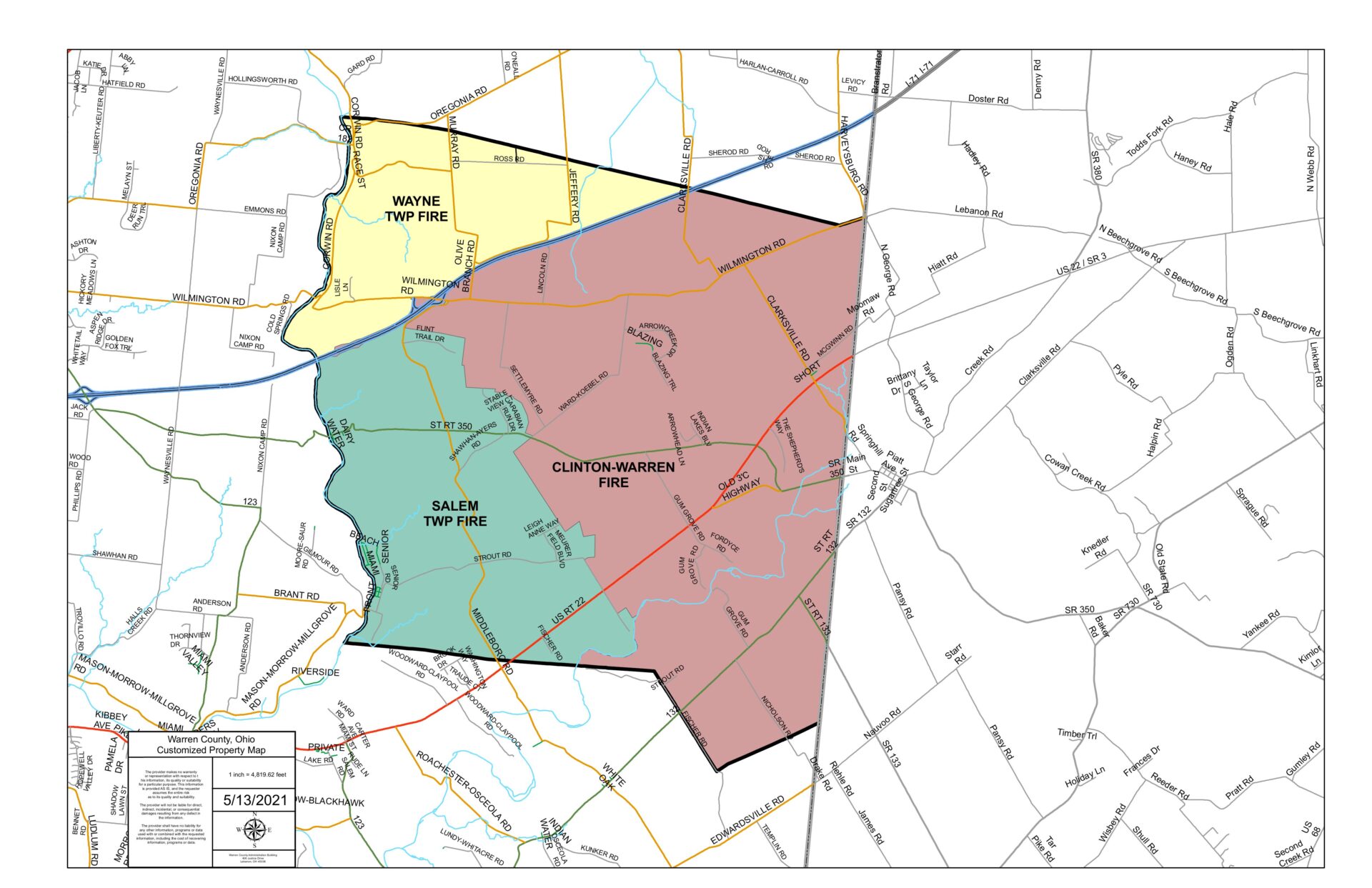 We do not have our own zoning, but we are covered by the Warren County Rural Zoning Code. You can view it here. Contact Michelle Tegtmeijer at (513) 695-1294 for questions.